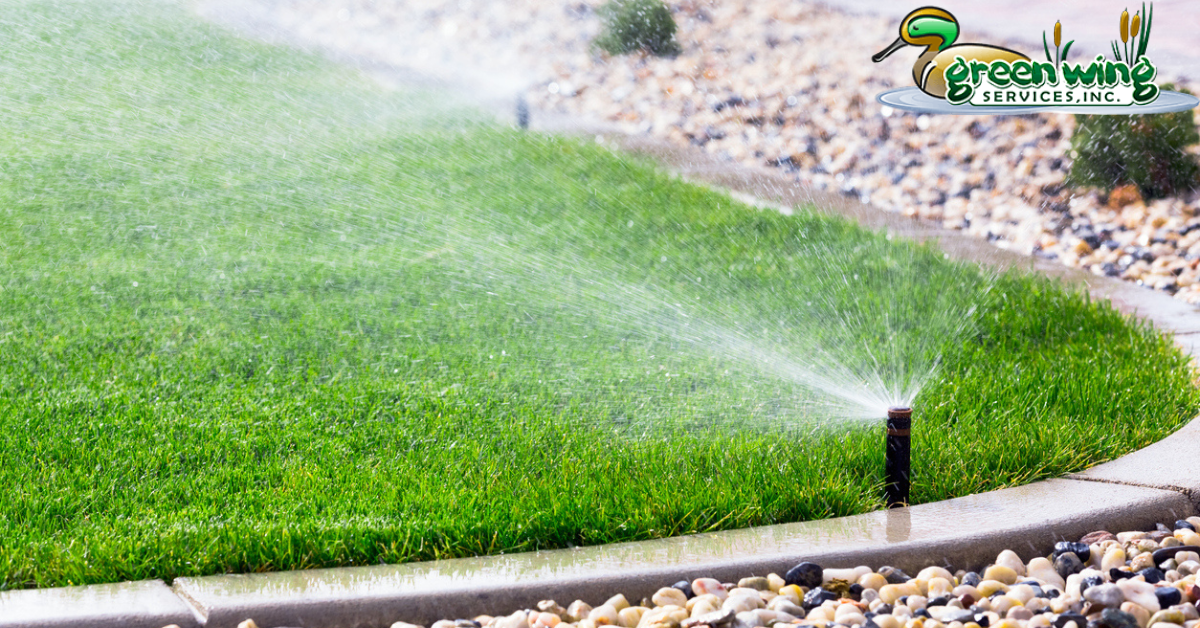 Seasonal Changes to Watering Schedule:
Healthy turf grass should be the goal of any do-it-yourself homeowner or lawn care professional, but improper watering, mowing, and/or fertilization can be cause for an unhealthy turf system. This may trigger the need for excessive amounts of fertilizer, insecticide, or fungicide to control insects or disease.
Proper watering promotes healthy grass by creating deeper, healthier roots. Watering only as needed should be the goal of each individual homeowner. This will create a more drought-tolerant turf system which, in turn, makes the grass less susceptible to insects and disease. Generally, less often and slower but longer watering will train your turf grass to grow a deeper root system. Conversely, frequent and short watering will create a shallow root system, which will cause the grass to be stressed during dry spells, making it vulnerable to insects.
Spring is here. This is the time of the season that we recommend adjustments of your sprinkler controller from 1 day a week to 2 days a week or as needed, ½" to ¾" per watering cycle on most systems is efficient. For more in-depth watering recommendations please check out this website https://edis.ifas.ufl.edu/publication/LH025.
A healthy lawn requires more than just a professional lawn care company. It takes teamwork and communication to achieve a healthy turf system. So, before you just add water or fertilizer to a brown spot in your lawn, make a phone call to a professional for expert advice.